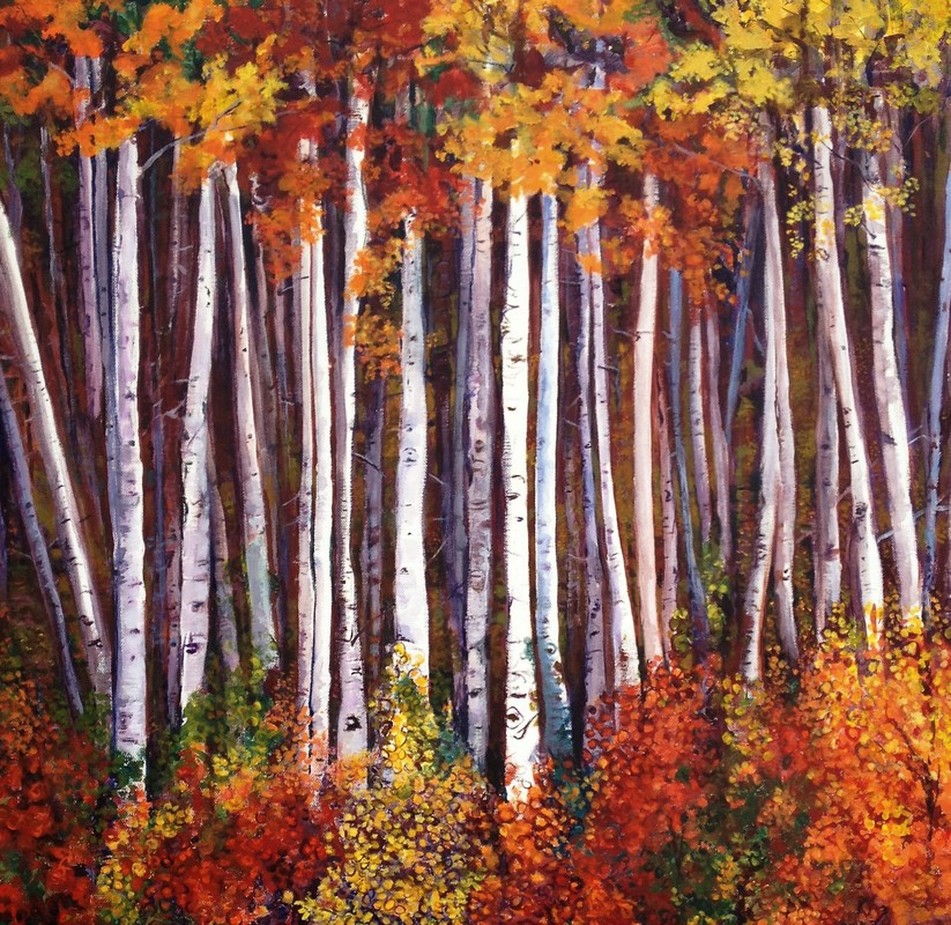 "Rocky Mountain Aspen"
24" x 24" acrylic on canvas
$1,150.00
Autumn is a wonderful time to take a hike into the mountains. Mother nature clearly puts on a fantastic show. I love painting aspen groves. It makes me want to pretend I am right there and going deeper and deeper into the woods to explore. I am grateful to Tom Mangan, a wonderful Colorado photographer that posts so many great scenes from Rocky Mountain National Park, who agreed to let me use one of his photos as inspiration.
Email: susan@owens.org
Phone: 719-444-0402
© 2017 Susan Owens - All Rights Reserved